Description: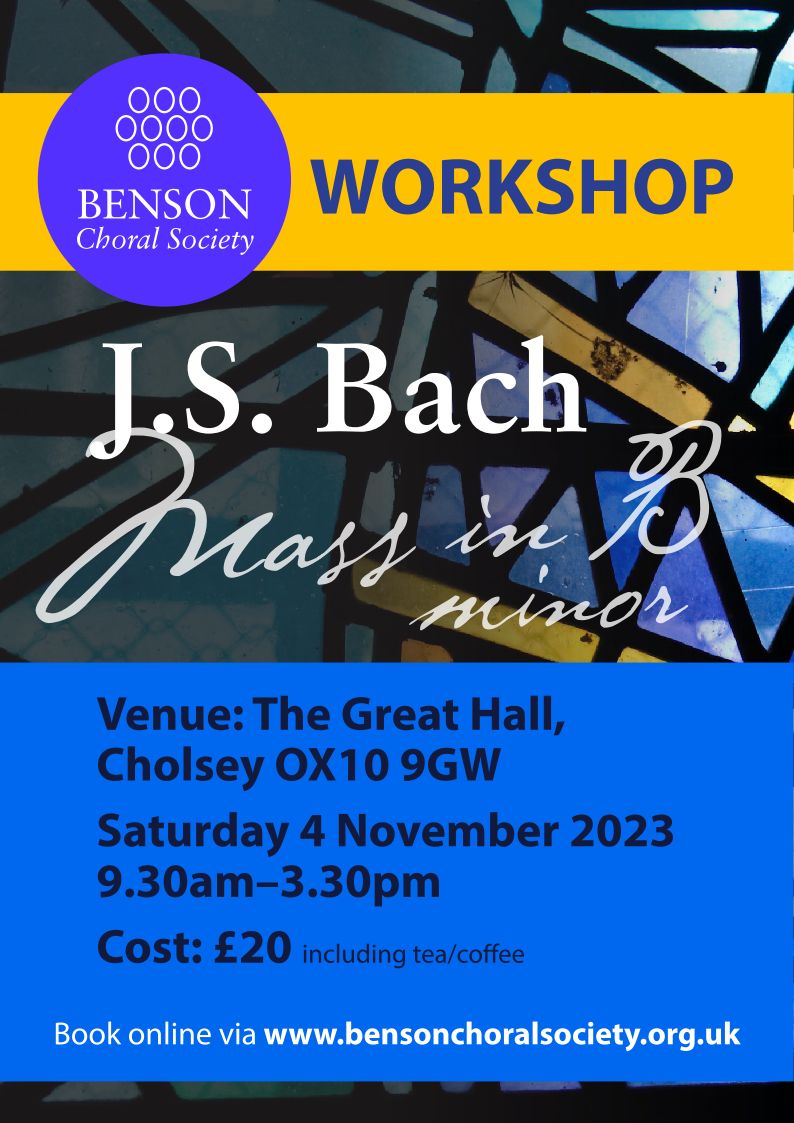 Join members of Benson Choral Society preparing for their performance of Bach's B Minor Mass on 25th November. The workshop will be led by renowned conductor Steven Grahl (Director of Music, Christ Church Cathedral, Oxford and conductor of Schola Cantorum) and accompanied by Anita D'Attellis. A wonderful opportunity to 'get under the bonnet' of this great work.

Cholsey Great Hall is a lovely venue at the heart of the Cholsey Meadows estate. Download the map in Files/Resources below to get directions for driving there (we advise you not to use Google). You can park outside the hall on Spine Road with disabled parking available right by the hall. Bring your own packed lunch (or visit the excellent OxShed cafe at the entrance to Cholsey Meadows). Coffee/tea/cakes will be provided by us. Please bring a score with you if you can. We will try to make some loan copies available on the day but can not guarantee this.

Timing: Registration/Coffee: 9.30. First Session: 10.00 - 12.15. Lunch: 12.15 - 13.00. Second Session: 13.00 - 15.30.

We look forward to seeing you there!