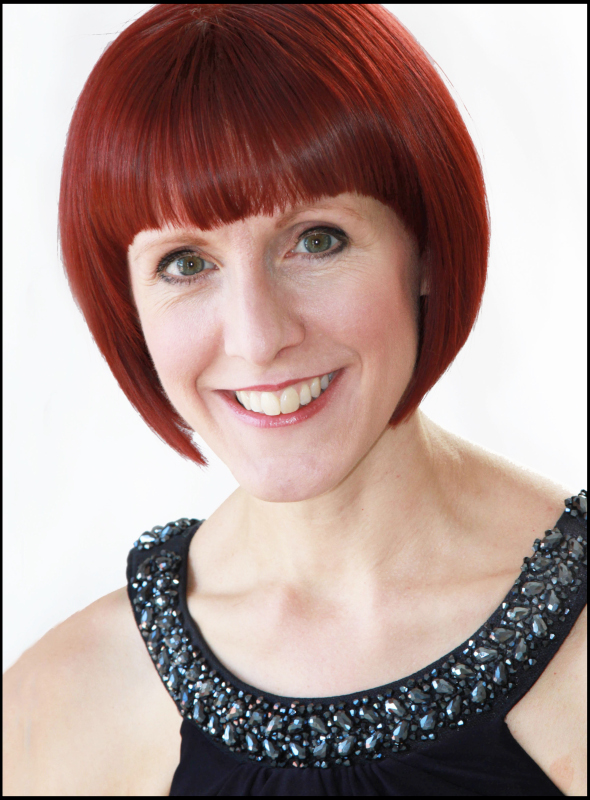 How long have you played with BCS and what persuaded you to help us?
I joined BCS in September 2011. The accompanist post had been advertised in April that year and it caught my eye because the choir's website stated it was going to perform Constant Lambert's 'Rio Grande' in a future concert; this was a piece I had really enjoyed with two previous choirs and I was keen to play it again. Also, I considered that if a choral society was tackling twentieth century repertoire as well as the wonderful classics, it would keep me interested!
So, I auditioned in May 2011 and fortunately was offered the job. Mind you, I'm sure that was influenced by the fact I happened to mention steam trains in my interview, which pleased Roger Morgan (who was Chairman at the time) immensely!!
It has turned out to be a wonderful collaboration; I really look forward to coming to rehearsals every Tuesday night. Chris Walker is fantastic to work with, full of good humour, as well as breadth of experience and great musicianship. Everyone has been so friendly. Eight years has flown by!
What made you choose to perform the Grieg piano concerto for this concert?
The programmes are devised by our Maestro Chris Walker, and he was keen for the choir to sing Vaughan Williams' Sea Symphony again. Chris needed another work in the programme to make a full-length concert, and he wanted to make full use

of the large orchestra.
When he rang me up to suggest the idea, I was so excited, as I've always wanted to perform it (and I think Chris knew that, to be honest). I love the RVW as well, so I am hugely looking forward to the concert on 14th March.
How do you find solo playing as opposed to being an accompanist?
It's quite a different ordeal! I have worked as an accompanist since school days, when I played for the school choir and accompanied my friends taking their ABRSM exams. I was a young teenager when I started playing for the local choral societies and a couple of operatic societies. I love collaborating with other musicians or choirs, it's great to be part of something bigger than yourself. I thrive on the energy created by a room full of singers! However, my love for playing solo piano repertoire began to develop in my 30's. Performing from memory was a big issue at first – I was petrified – but, like most things, the more you do, the easier it becomes. I have to have lots of strategies for memorising my piano solos - it takes hours of slog, but it's worth it, because I just love closing my eyes and getting right inside the music.
When did you start to play the piano?
Apparently, I had begged to learn the piano from an early age, but my parents couldn't afford the lessons or an instrument. I was lucky though, because for my 8th birthday, my Grandma gave me a piano, and my sister's friend's older brother gave me my first lessons! I have a vivid memory of the little upright piano arriving in our house on the 5th November – bonfire night – and I was completely torn, whether to go outside and watch the fireworks (which of course I loved as a young girl) or stay indoors and press the piano keys in wonder of this amazing new instrument.
My first concert was a couple of years later at Primary School, and I remember performing Beethoven's 'F
ü
r Elise' --- and Richard Clayderman's 'Ballade Pour Adeline' - my Grandma's favourite!
What attracted you to the piano rather than any other instrument?
I don't remember exactly the first time I heard a piano, perhaps it was simply my Primary school teacher playing hymns in Assembly! But it has always been my favourite instrument and I just took to it and practice was never a chore. I like the fact the piano is such a versatile instrument, so I can play all styles of music, from Baroque to Jazz. When playing large choral works with choirs, you often have to recreate the sounds of the orchestra, which is exciting.
I learnt the violin at school, but I found that more challenging – it didn't come so 'naturally' to me. But I'm pleased I had the experience of playing the violin in string quartets and orchestras, as I think it has helped me when I'm accompanying string players or following conductors.
Which pianist do you most admire?
It depends on the repertoire - I couldn't choose just one. Most often I'll prefer to listen to the Old Masters, like Arthur Rubenstein, Vladimir Horowitz, Walter Gieseking and Alfred Cortot, to name a few. I love Martha Argerich – she is always exciting and passionate, and her virtuosity looks effortless. For Bach I really like to listen to Angela Hewitt, whose playing has such clarity and beauty; I'll then compare Glenn Gould for his uniquely imaginative (and sometimes zany) interpretations.
I'm performing Beethoven in 2020 to celebrate his 250th Anniversary, and I keep referring back to Daniel Barenboim's recordings and videos. He has immersed himself in Beethoven for so many decades, as a solo pianist, chamber musician (along with Jacqueline du Pré) and conductor, and he has such a great understanding. I saw Barenboim playing Beethoven live in the Royal Festival Hall several years ago, and his performance was majestic.
What do you consider your greatest musical achievement?
There are two memorable occasions. In October 2018 I

played Rachmaninov's 'Rhapsody on a Theme of Paganini' with the West Forest Sinfonia, which was such a thrilling concert. It is a rather challenging piece for the orchestra as well as the soloist, and they were just brilliant.
The previous year I performed the UK Premiere of 'The Gift of Song' by Joep Franssens, in the presence of the composer. It was quite an undertaking to perform, being over 50 minutes long and, as well as playing 'live', I had pre-recorded a second piano part and needed to perform in sync with that. It was such a rewarding concert, I've never had such an overwhelming reception from the audience, and it was just wonderful to work closely with the composer.
What do you still want to achieve?
I'm fortunate that there is so much piano repertoire, so I think I'll never stop playing, and never stop learning! I'm delighted the 'Winter Recitals' series which I started in 2018 has been so successful, and I would like to do more of that sort – organising concerts and playing with lots of other fascinating musicians. I just want to continue performing, and I hope music will always remain the big love of my life.

For more information about Anita visit
her website here